About Sundo Cosmetics
Clean, honest and efficient cosmetic products backed by South Korean culture and tradition, that's Sundo. Sundô goes beyond a cosmetic brand, our products will care for and respect your skin. Gentle, appetizing cosmetic recipes, full of natural ingredients and free of toxins.
Come in and discover our highly efficient cosmetics, with active ingredients that have been carefully selected to guarantee a high level of effectiveness in the areas that concern you most. Products that listen to your skin, paying attention to every detail, pamper it, take care of it and treat it delicately. All of our products are enriched with a great amount of natural extracts, in order to create "cosmeceutical" products that wisely combine Korean tradition with the most advanced cosmetic technology, obtaining healthy cosmetics of great effectiveness and with a high biochemical capacity on the skin.
"THE CALM, THE CARE AND THE KNOW-HOW OF KOREAN COSMETICS"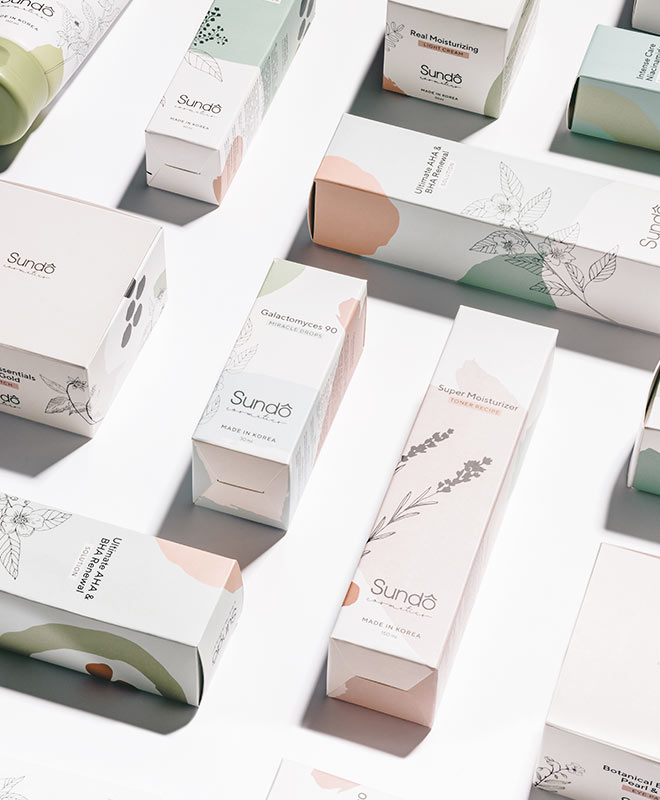 DID YOU KNOW THAT SUNDÔ MEANS PURITY?
Sundô, written in Korean 순도, means "purity", for us Sundô represents our desire to strive for a purer approach to cosmetics. Where the high quality standards of Korean cosmetics are combined with a careful selection of ingredients that make up respectful, pure, efficient and non-toxic formulas.


100% MADE IN KOREA
All our products have been formulated and manufactured in South Korea, where experience and cosmetic tradition are combined to produce the highest quality cosmetics, effective and full of active ingredients.. 
THE SUNDO ROUTINE
Whether you're an expert in the Korean beauty routine or just want to start taking care of your skin as much as it deserves, Sundo offers a product to suit every step and need. You can introduce a new cleanser to your double-cleansing routine, or perhaps you'd prefer to start with an overnight mask.
You dont need to worry about
All SUNDÔ products comply with the European regulations on cosmetic products (Regulation (EC) No 1223/2009 of the European Parliament and of the Council) and the highest standards of cosmetic quality established by ISO 22716.